We were asked to have two students present to be School Board about something we are working on in class. We have been using hyperdocs quite a bit this year so that is what we originally intended them to present about. As we were working through the ideas for the presentation the students started talking quite a bit about different apps that we have used. Their presentation ended up being about several steps that were part of our force and motion unit which focused on roller coasters for student but in.
Here is the video of the board presentation.
We are very proud teachers!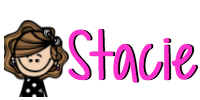 &